Fall is here! And it's one of our favorite seasons. I think we can all agree fall is probably the best time of year in Utah. The sun is still shining, the leaves are changing, the mountains are looking SO beautiful, and the temperature is perfect. Fall is also such a great time for cute home decor and fun activities. We often get asked to share gift guides and what products we are loving, so in this blog post, we are going over our favorite fall picks! We will be sharing our favorite fall picks from movies, decor, home organization products, fall home decor, clothing, podcasts, and more!
HOME ORGANIZATION PRODUCTS
Our passion is organization! So first, let's talk about our favorite home organization products for fall items. These acrylic shelf dividers are a go-to for organizing sweaters. They help keep your folded sweaters upright when they are stacked on a shelf, making it look nice and keeping them accessible. We organized The Food Nanny's closet and used acrylic shelf dividers as a solution. For your fall boots, you can try out this boot rack or insert these boot shapers to keep your boots upright.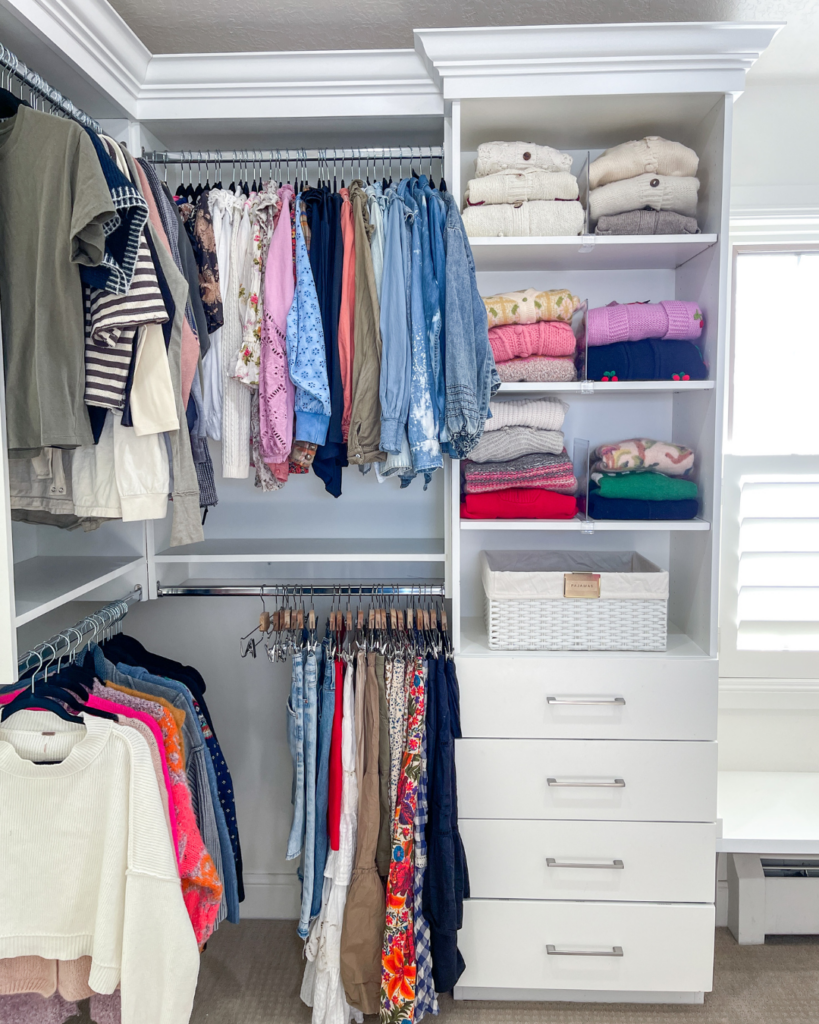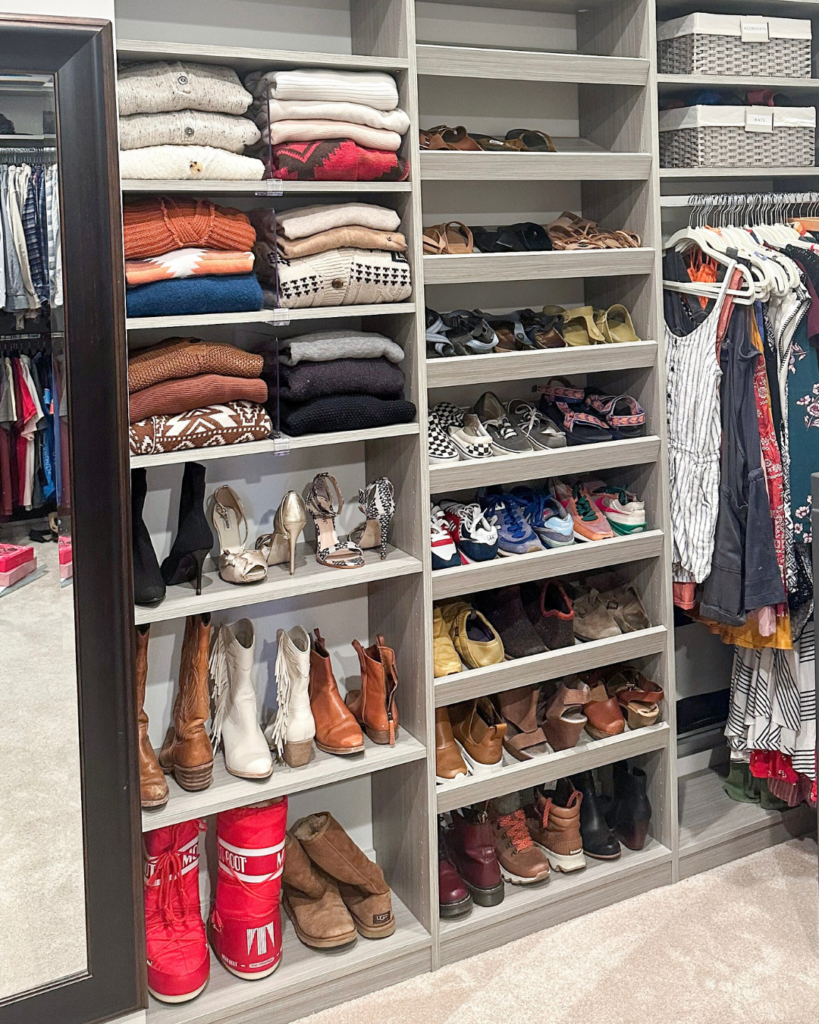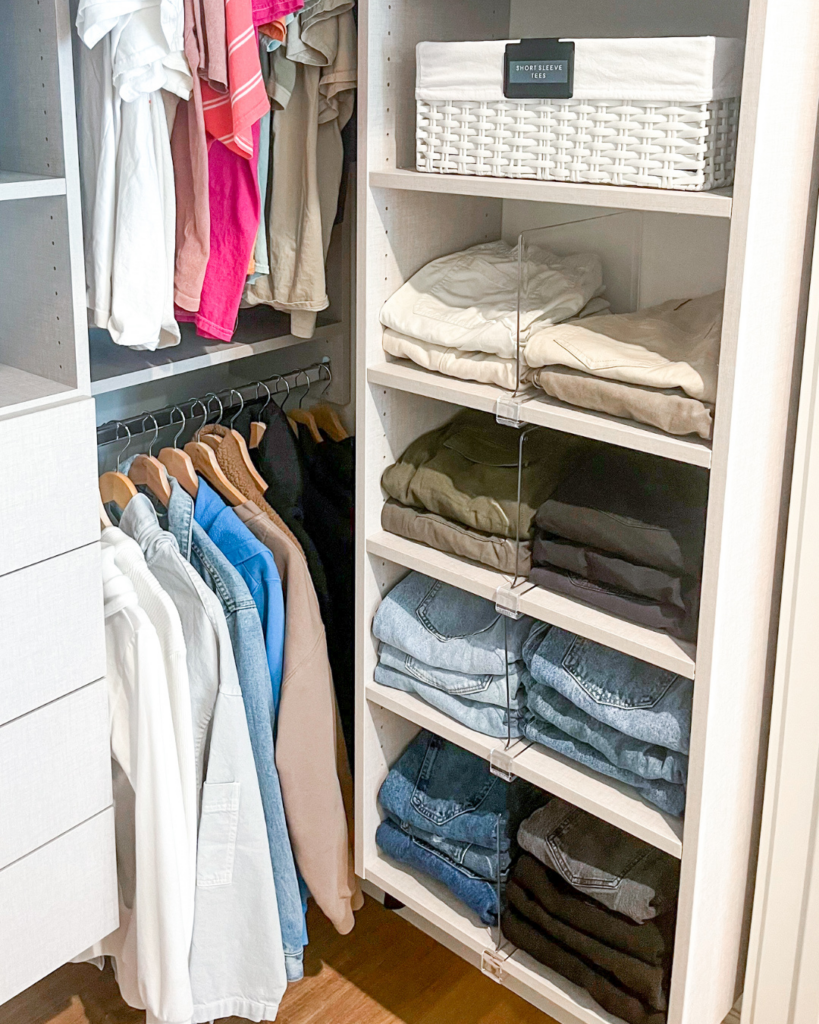 RECIPES & HOME DECOR
If you have hot chocolate or cookies to store, we love our Custom Vinyl Labels on these Glass Jars. This is what they look like! Our favorite cookies to store in these jars this fall are these Pumpkin chocolate cookies. Not a fan of pumpkin? These Iced Chai cookies are so delicious.
Let's talk about home decor! We love to keep holiday decorations minimal to keep your home looking clean and organized. However, we love these knit and fabric pumpkins from Target. They are festive, but won't make your home look cluttered. Plus you can use them all of fall, not just during Halloween!
Scents are also a good way to change up your home but keep it clean and clutter free. Pura has the best fall scents! Our favorites are Pumpkin Chai Scent, Santal Vanilla, and Simmered Cider. You can shop all their fall scents here.
Seasonal hand towels from Geometry House are also a great way to add some festive flare, without creating clutter. They have towels for every holiday, and season. These Thanksgiving towels are a favorite and we love that they are regularly offering new styles and patterns to choose from. Plus they are made from post-consumer recycled materials, so they are eco-friendly. Make sure to use code NICEANDNEAT for 15% off!

FASHION & BEAUTY
We and the rest of the world are obsessed with this Dior Lip Oil. It gives your lip the perfect shine but isn't as sticky as normal lip gloss. It was sold out constantly last year, but right now Nordstrom has all of the shades in stock! We think "Rosewood" is the perfect fall shade.
This pumpkin enzyme face mask is so great for your skin. Pair it with this divine bath salt and a warm bath and you have the perfect fall evening.
We also love this sweater from Abercrombie & Fitch. It is chunky and comfortable, but it's tuckable which is a big bonus in our book. You'll love the feel of this sweater!

ENTERTAINMENT
Next up is entertainment. First, let's talk movies. For the month of October, Hocus Pocus is the obvious choice. If you haven't seen it yet, add it to your list for family movie night. It is great entertainment for any age. You can watch Hocus Pocus now on Disney Plus or Prime Video. Speaking of entertainment for any age, there isn't anything better than the weather getting cooler, and snuggling up with a blanket (this heated one is our favorite) and jumping into the wizarding world. The Harry Potter series is a fabulous series to binge when the weather turns cooler. The vibes of the movies match the fall aesthetic perfectly! All 8 movies of the Harry Potter is on HBO Max! You can watch it here.
Are you more of a reader? We recommend joining Reese's book club. She chooses a book a month and it is usually a 5 star book. This month is The Starling House and Reese Says "This book has everything you could possibly want this fall … a cursed town, a haunted house, a vivid & eerie setting —plus, characters willing to risk everything."
Looking for a podcast to listen to while you organize your home? We've got you covered. 'The Minimalists' podcast will have you looking at your belongings with a different mindset. They delve into what minimalism is all about, and how you can edit your belongings to things that you actually need. If you're looking for a light-hearted podcast to listen to, Smartless is a great option. They always have the most interesting guests, and delve into a variety of topics through the lens of comedy.
We hope you liked our fall favorites! If you liked this and are looking for more home organization product recommendations, we are always sharing some on our Instagram. You can follow us here!