The New Year is a great time to start fresh and set your sights on goals, vision boards, intentions, and more! Often times we set New Years Resolutions about organization and tackling those neglected projects that accumulated from the year prior, but it can easily get overwhelming and put on the back burner. We want to help you achieve your organizing goals so we've compiled a few tips to help with home organization.
1. Keep Decluttering Simple & Manageable
It can be overwhelming when you are organizing an entire space on your own. Our recommendation is to dissect one large space into smaller, more manageable categories that you can gradually declutter. When you focus on smaller parts instead of the whole picture, it becomes easier to stay on-task and not feel overwhelmed. We have put together a chart with a category breakdown by space.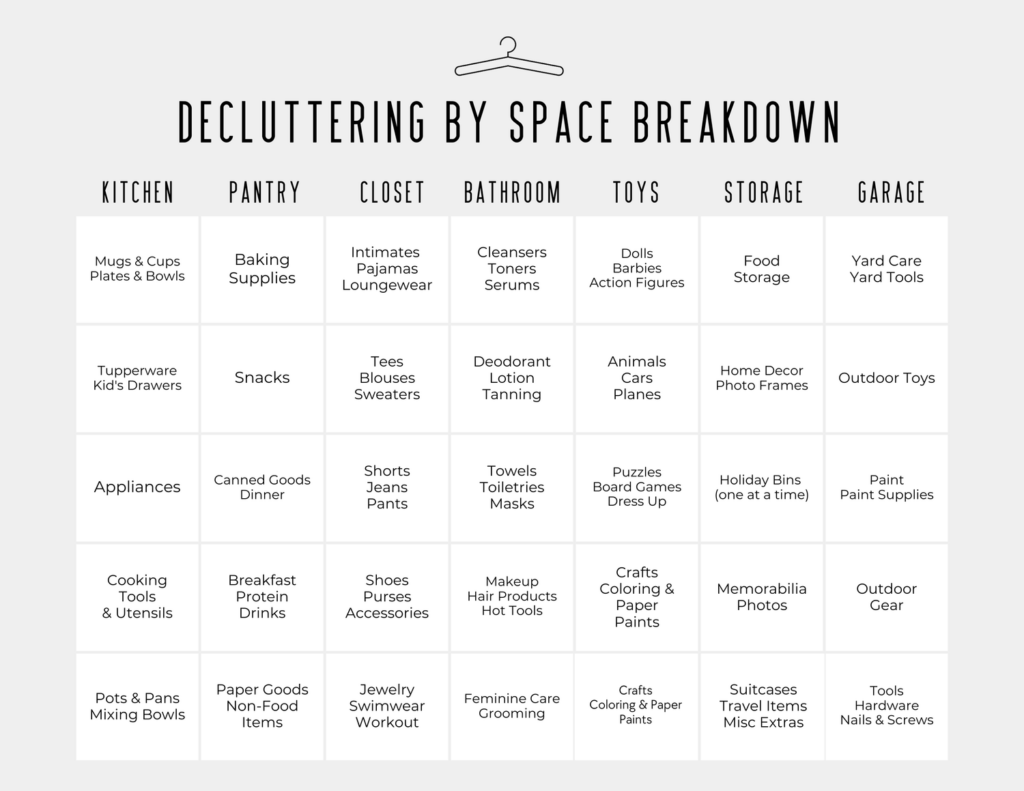 2. Invest in the Right Organizing Products
Once the decluttering is completed and you have figured out the contents you are keeping, it is time to plan and incorporate organizing product. Organizing product creates containment for your contents and containment is KEY! Slowly start investing in some basic versatile products that can amplify your organization. If you aren't sure exactly what to purchase, here's a few of our favorite products by space.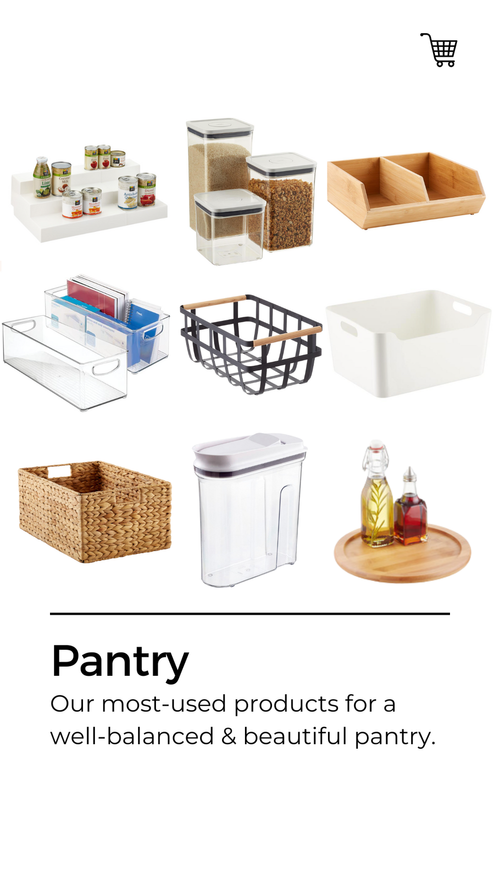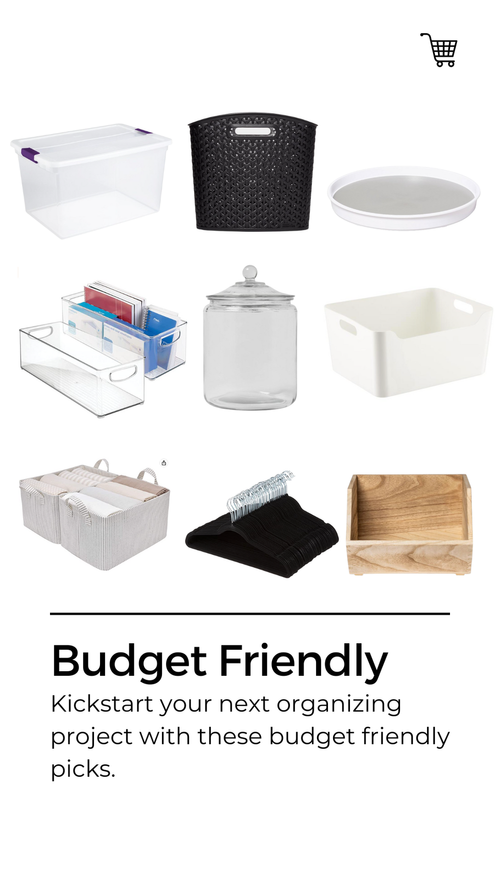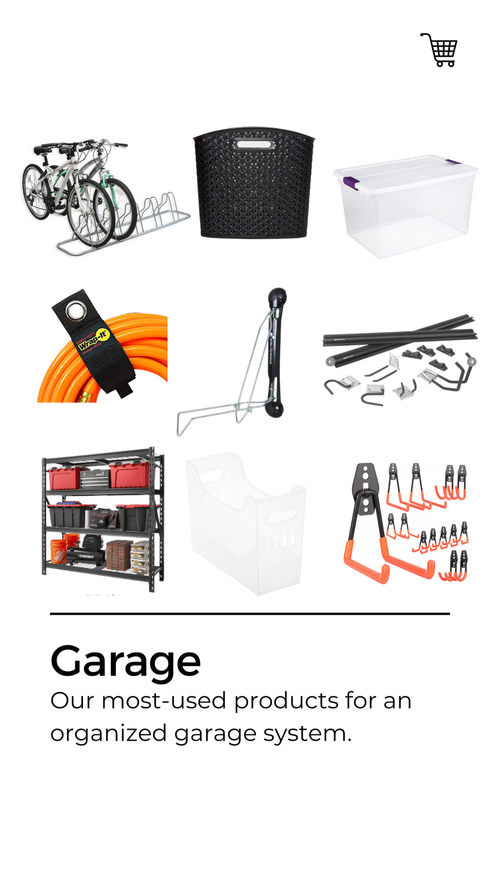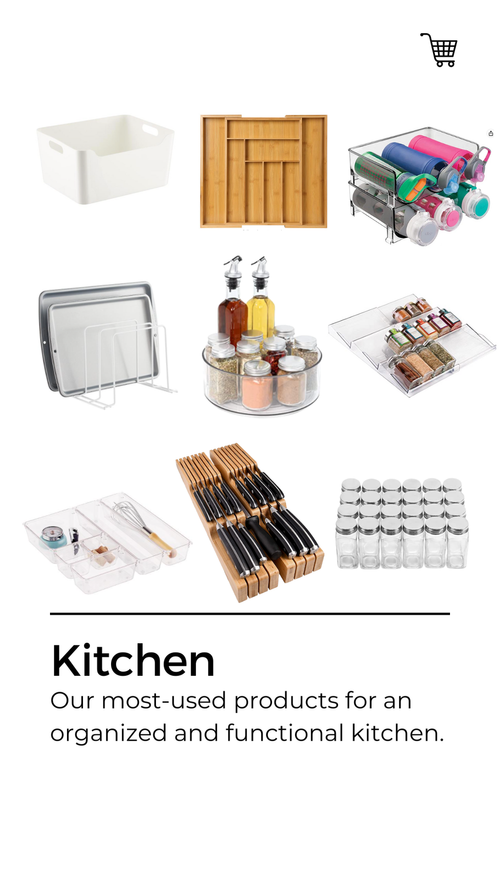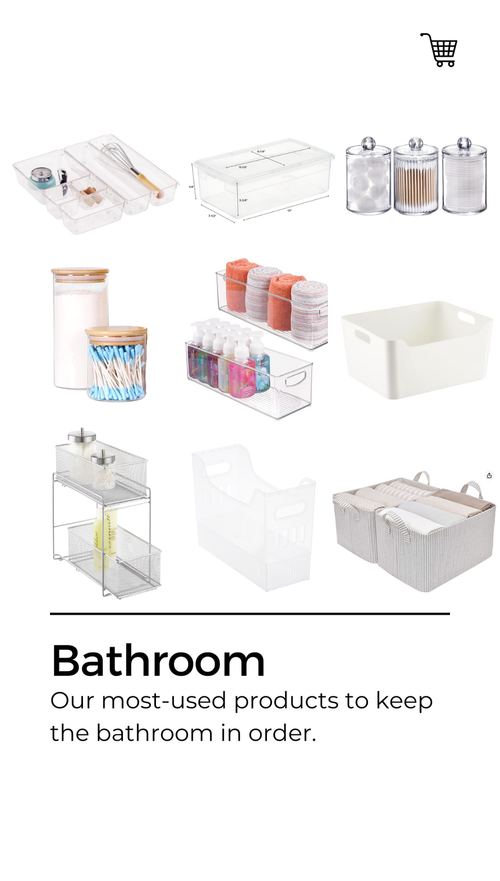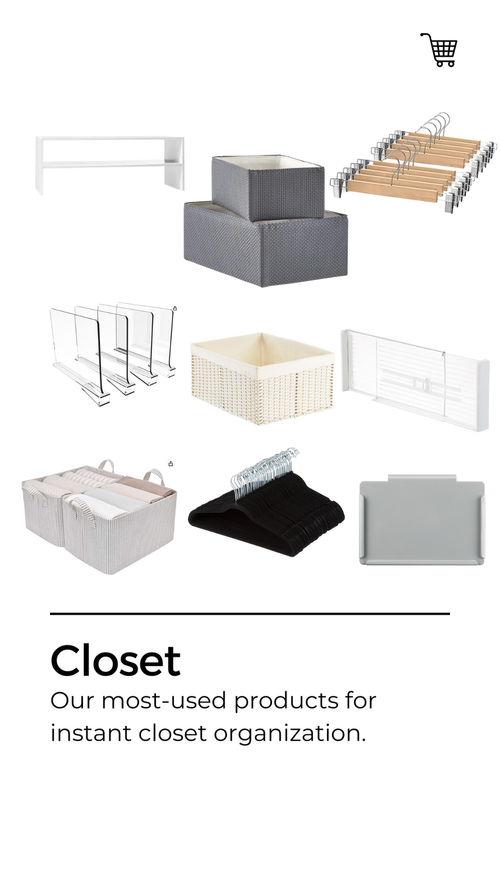 3. Label for Success
To keep your spaces that you just organized from "falling apart," make sure to label! Labels create accountability for everyone in the home. Items make it back to where they belong and it's easier for everyone to find exactly what they are looking for. We use the P-Touch Bluetooth label maker on all of our client projects because it has so many customizable settings for all labeling needs, but we've rounded up a few other labeling options as well.

We hope these tips will help you get started on your goals for the new year to have a more organized home. Be sure to follow us on social and subscribe to our newsletter for more organizing tips & tricks!