Office & Craft
When a space is cluttered, it is difficult to find inspiration or have the ability to focus on the task at hand. We put systems in place that allow for you to reach your full creative and working potential.
Book a Consultation
CALL NOW
Creating space
for Creativity
We love the challenge of organizing an office space for maximum productivity and a craft space that elevates your creativity. A big part of this process is getting paperwork up-to-date, supplies sorted, and establishing a system that you don't have to think too hard about. We even offer our own products to help organize Important Documents and Adult Memories so you have a go-to organization structure that will last for years to come.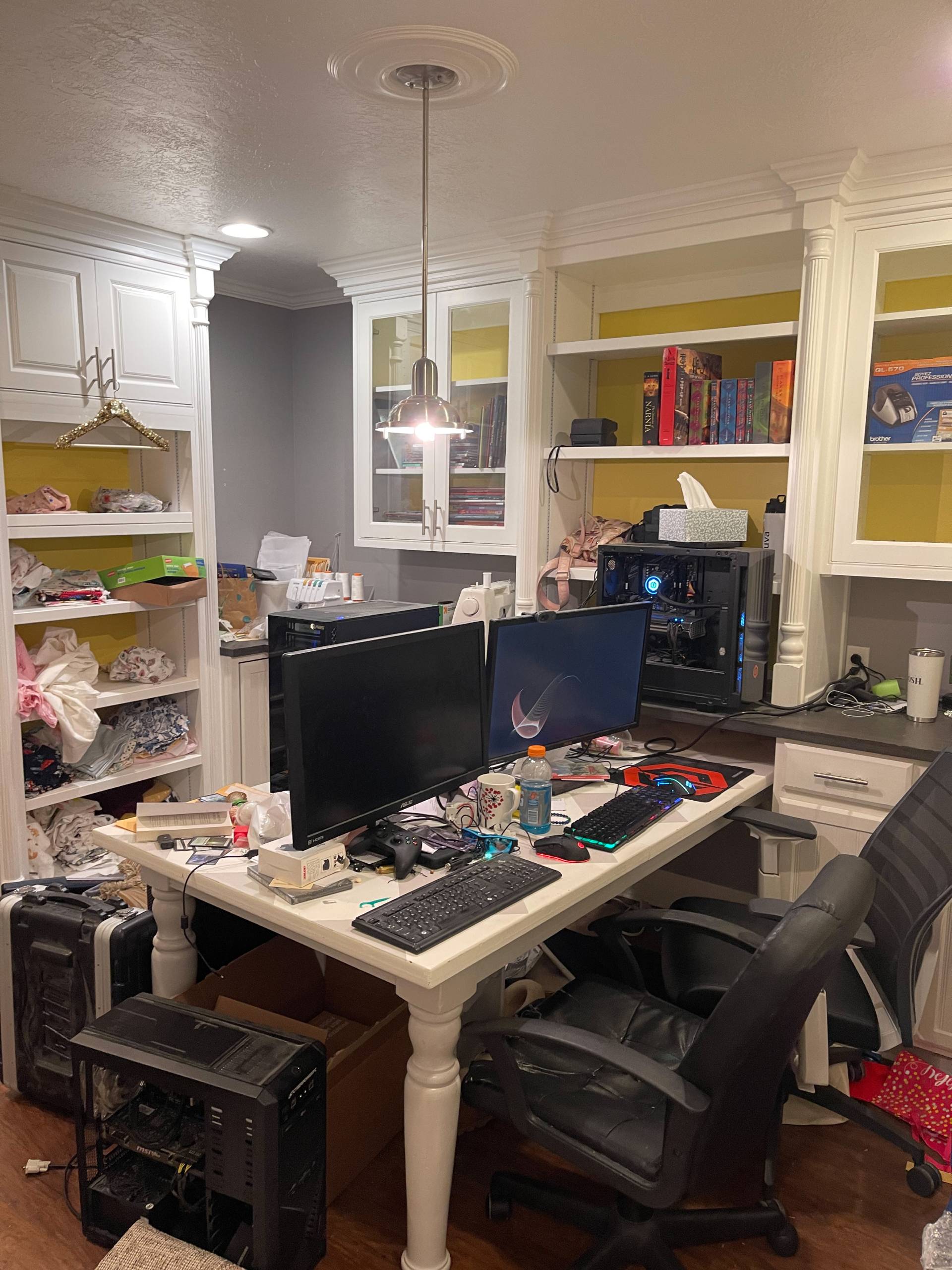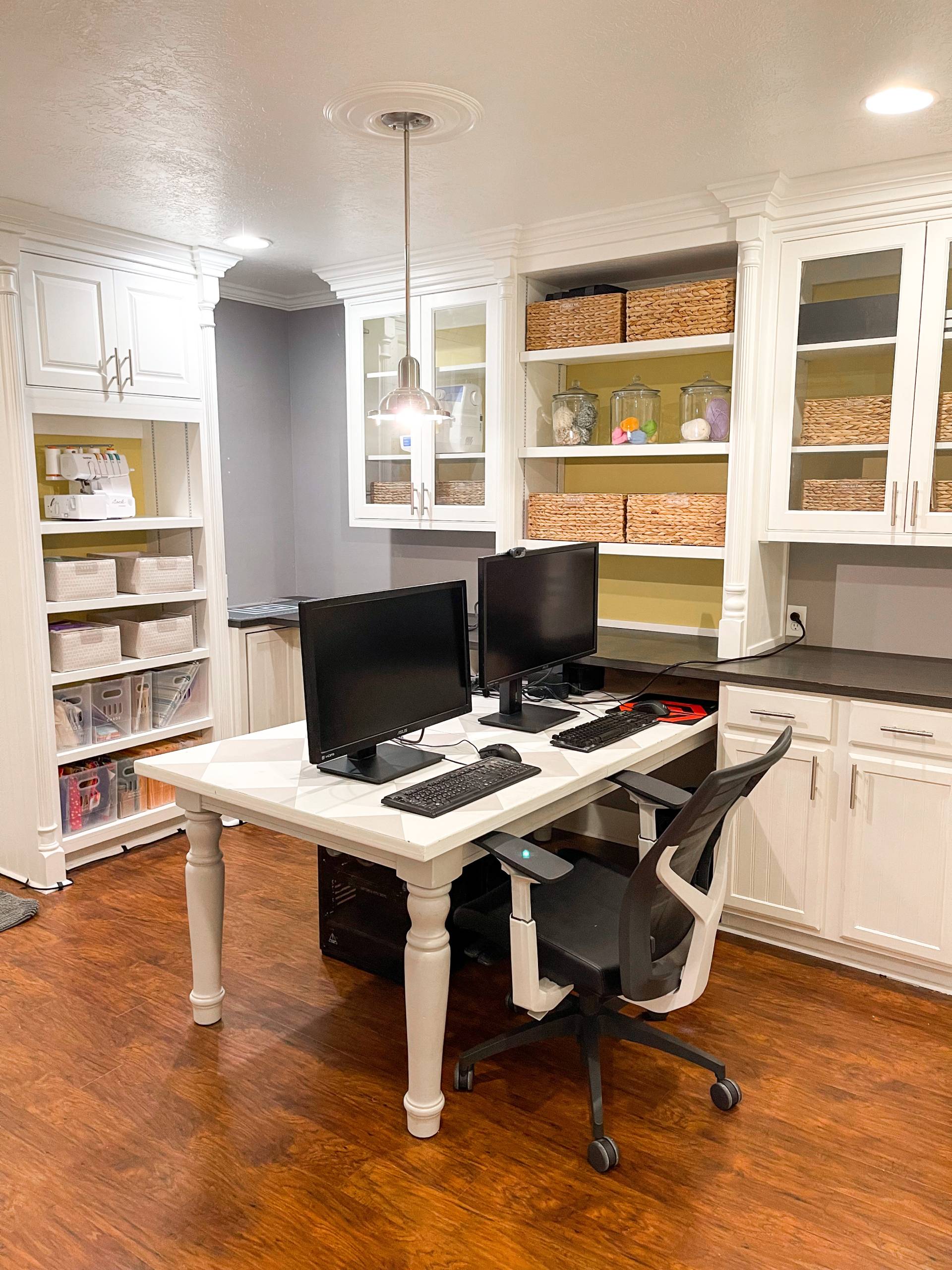 Easy Steps to a Nice & Neat
Office or Craft Room
Nice & Neat Homes isn't just in the business of home organizing, but the business of transforming Utah homes.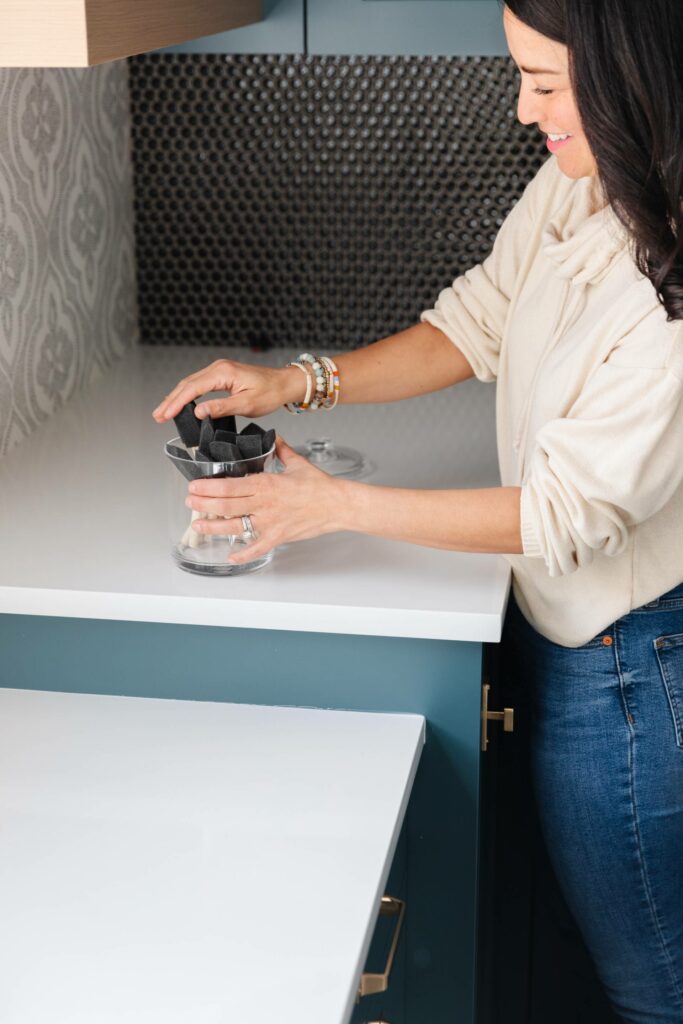 1.
Remove

all contents from the space
Empty out any drawers or shelves so you have a clean slate to work with.

Separate out like-items into different categories so we have a clear perspective on contents.

Determine whether each item is a keep, something to toss in the garbage, or an item that can be donated.

4.
Incorporate

organizing product
Place organizing product that fits both the space and the contents. Containment is key.

Prioritize valuable real estate for most-used items. Add a label to ensure long term success.
Transformed Office & Craft Spaces
Ready to Experience
the Transformation?
Get started with a virtual consultation and find out how we can help you!
Inquire Now
CALL NOW