Closet Organization
We understand the importance of feeling inspired each day you walk into your closet, rather than overwhelmed. We create a space that allows you to be the best version of yourself.
Book a Consultation
CALL NOW
Your Closet Should Inspire Your Day
Your closet is a reflection of you and we understand the importance of feeling inspired each day you walk into your closet, rather than overwhelmed. It's easy for clothing to accumulate as styles evolve, sizing fluctuates, and life events happen (hello maternity clothes)!
Our purpose is to work with you to create a curated wardrobe and incorporate organizing solutions that are purposeful and useful. Closet organization requires discipline and daily habits of maintenance, but it is possible when our team gets you started on the right foot.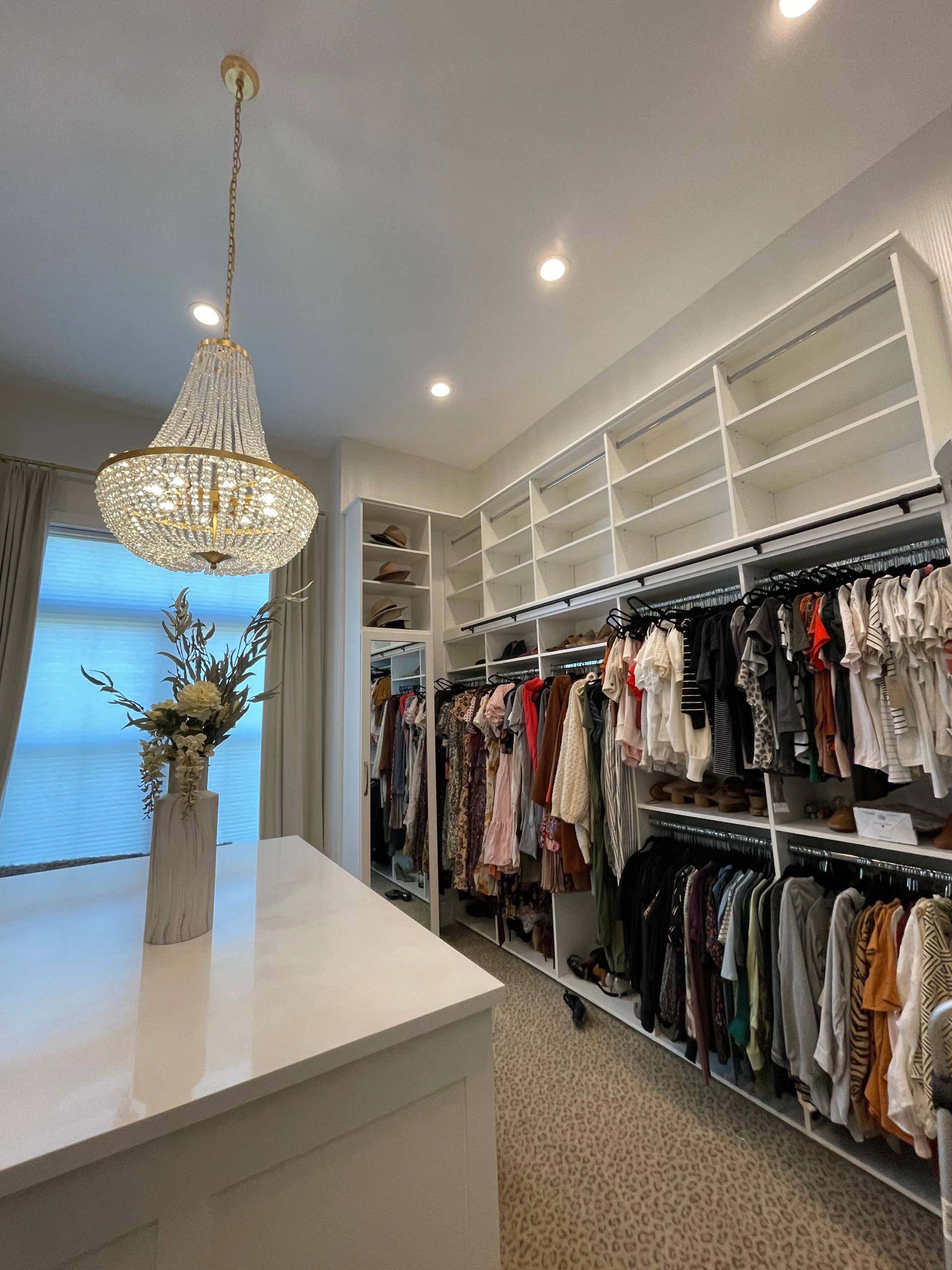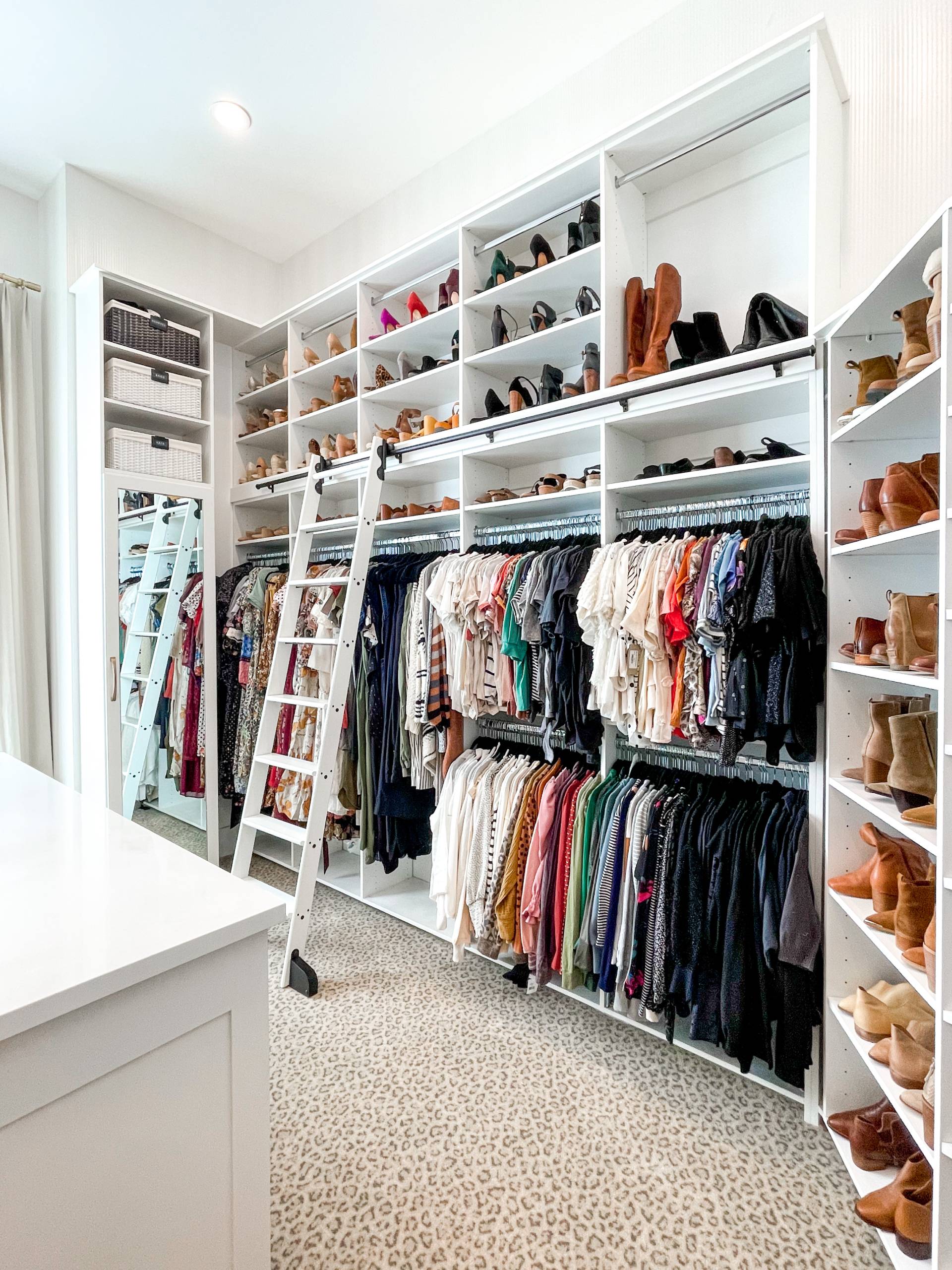 Use the Right Tools
Some of the closet-organizing products we bring to your project include matching hangers, baskets, shoe shelves, hat storage, bag storage, jewelry organization, drawer organization, and more.
Sort and Fold
We will not only sort and fold the clothing and accessories for placement, but we will also teach you how to fold in the same method so you can maintain the spaces long after we've been there.
Setup a System
Color-coding your clothes is also an essential part of the process and enhances the ease of finding the clothes you are looking for. If you are limited on space and swap seasonally, we will assist in setting up those systems.
Easy Steps to a Nice & Neat Closet
Nice & Neat Homes isn't just in the business of home organizing, but the business of transforming Utah homes.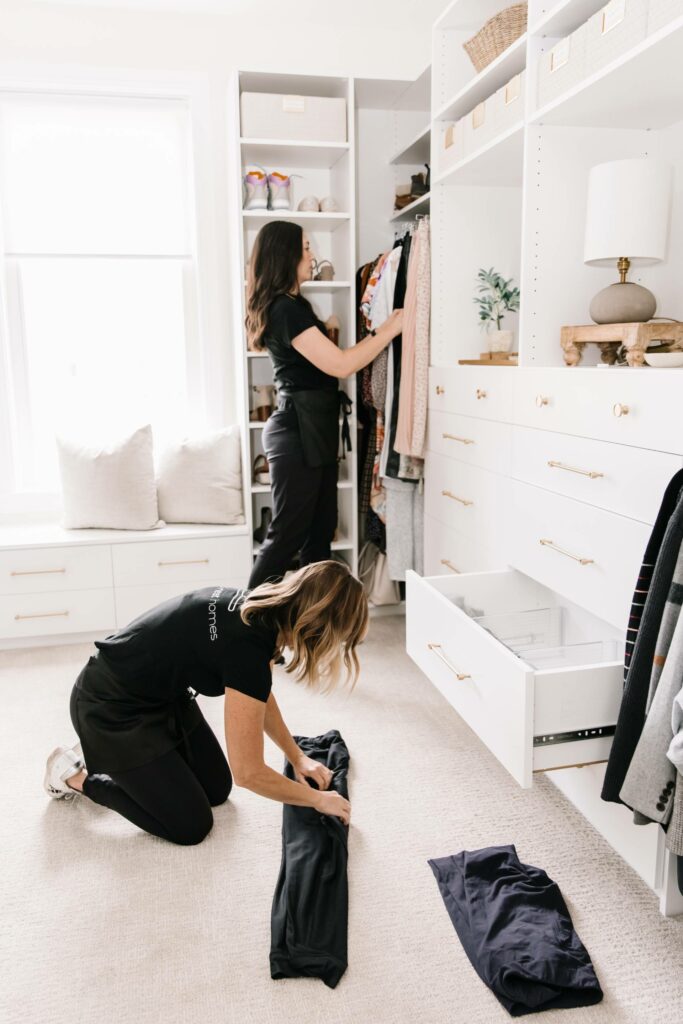 1.
Remove

all contents from the space
Empty out any drawers, shelves, and closet rods so we have a clean slate to work with.

Separate out like-items and group them into different categories so we have a clear perspective on contents. This may include categories such as color, season, size, and more.

Determine whether each item is a keep, something to toss or store temporarily, or an item that can be donated.

Place organizing product that fits both the space and the contents. Swap in matching hangers, fold clothing and add baskets. Containment is key!

Prioritize valuable real estate for most-used items. Color-code and sort by style or season. Add a label to ensure long term success.
TRansformed Closet Spaces
Ready to Experience
the Transformation?
Get started with a virtual consultation and find out how we can help you!
Inquire Now
CALL NOW